News
Nuwa collective brand delivered to the Shampuyacu native community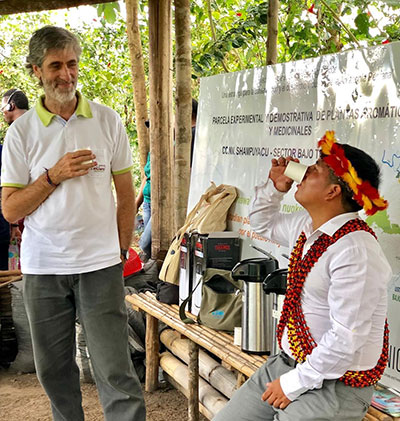 On November 28, Indecopi has held a ceremony to officially deliver the Collective Brands of the San Martin Region, in order to promote this tool among entrepreneurs in our region.
Through the project executed in Awajún communities with the support of Conservation International, Takiwasi Laboratory has played the role of facilitator of the process of creating the NUWA collective brand and its registration with INDECOPI on behalf of the Shampuyacu native community, located in the district from Nueva Cajamarca, Moyobamba province.
The brand will help the community to bring their products to the market. It is not only about NUWA infusions made in partnership with the Takiwasi Laboratory, but also coffee, cocoa and handicrafts, among other products.
Within the ceremony of delivery of collective brands, which has involved more than 20 among cooperatives, associations and native communities, an informative and tasting fair has also been held, offered by the collective brands that obtained the approval registration.