News
New lecture by Dr. Jacques Mabit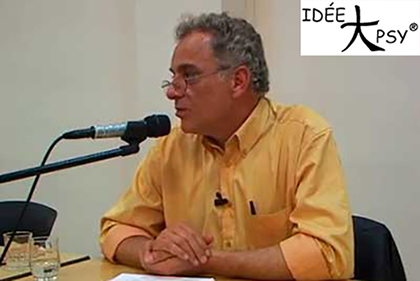 Dr. Jacques Mabit will give a lecture in French on Wednesday, June 6, 2018 at 8 pm at the Cultural and Interspiritual Meeting Space of Forum 104, Paris, France.
The presentation, entitled "Challenges of discernment between the psychic shadow and the spiritual shadow" will be given as part of the cycle of conferences IDÉE PSY 2018 "From shamanism to psychotherapy: to the roots of care".
Summary of the lecture
Psychotherapy, especially since the influence of C.G. Jung, has introduced the notion of psychic shadow and invites to its transformation and integration into consciousness. Shamanism reveals to us the autonomous and exogenous spiritual shadow of non-humans that cannot be transformed and integrated into our consciousness. How to discern between the different shadows that affect our mental and spiritual health?
Wednesday 6th June 2018 at 8pm.
Address: Forum 104, Glycines room, 104 rue de Vaugirard 75006 Paris, France.
Metro: Montparnasse, St Placide, Duroc, Rennes.
Idée Psy Contact for info: Claudia Thermidor-Colnet; Phone: +33 06 08059422.
Entrance contribution: 14 €
Members, jobseekers: 7 €
Annual membership to IDÉE PSY: 35 €
Download the PDF presentation: IDÉE PSY.