News
International Conference on Religion & Spirituality in Society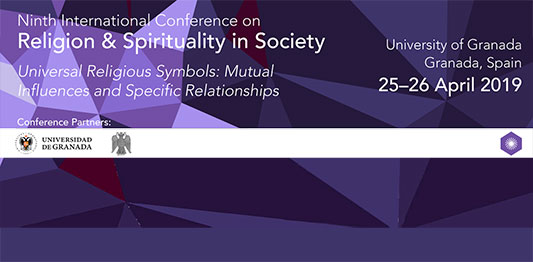 Alberto Dubbini, researcher and graduate in Religious Sciences of the Italo Mancini Institute of Urbino, Italy, will present the research work carried out at the Takiwasi Center during the IX International Conference on Religion and Spirituality in Society, to be held at the University of Granada, Spain, from April 25 to 26, 2019.
During the month of July 2018 Alberto Dubbini has carried out a field research work in the Takiwasi Center, as part of his postgraduate thesis in Religious Sciences. Part of this has been performing interviews to the members of the therapeutic team, including Dr. Jacques Mabit. One of the results has been the publication of the article "Encounter with the spirits' world in the healing process".
Each year the International Conference on Religion and Spirituality in Society brings together a diverse group of participants from around the world. The theme for 2019 will be: "Universal religious symbols: mutual influences and specific relationships". The title of the lecture that will be presented by Dubbini at the Conference is: "Synergisms between catholic religion and indigenous spirituality within the drug addiction rehabilitation program of Takiwasi, a therapeutic community in the Peruvian High-Amazon".
Abstract
The association between spirituality and medicine is unfolding as a research theme that may have increasing practical implications in healthcare systems. For the specific case of Substance Use Disorders, it would be difficult to work for any length of time without considering the potential importance of spirituality to people in recovery. Considering that new outcome measurement tools have been developed as for other dimension of health, the argument that spirituality is outside the realm of scientific integrity is inconsistent with new research developments. Both, spiritual and religious dimensions are present within the treatment protocol for addiction applied at Takiwasi Center, a pioneer therapeutic community that combines western approaches including psychotherapy, biomedicine, and catholic practices with traditional Amazonian medicine.
The present work describes the combination of catholic religiosity and indigenous spirituality within the therapeutic process performed at Takiwasi. Such a goal was obtained mainly through a fieldwork within this Peruvian community, where it was possible to perform semi-structured interviews with the different therapists involved at the Center, including physicians, psychotherapists and traditional healers. In this way, it was possible to observe the main religious and spiritual processes performed at the Center; it was also possible to deeply analyze and discuss the therapist's viewpoint in relation with some basic catholic principles and the belief on spiritual realm typical of the Amazonian worldview. Results indicate a perceived positive impact derived by the combination of catholic religiosity and indigenous spirituality within the therapeutic protocol used at Takiwasi Center./p>
You can find more information about the Congress and the program on the official website: Ninth International Conference on Religion & Spirituality in Society.